DIY Face Oil for Younger Looking Skin
Face Oils are one of the easiest DIY beauty products to make at home, and they offer transforming benefits to your skin. Just by gently massaging your face twice a day with a premium blend of carrier oils and essential oils, you can easily improve the health and appearance of your skin.
Why are face oils so beneficial?  Our skin is made up of cells and components that need oil to stay healthy. Try thinking of the cells of our skin stacked together like bricks in a wall.  In order for that wall to stay strong and keep from falling down, it needs the mortar between the bricks to help keep everything together.
Our skin works in the same way.  In order for our skin cells to stay strong, vibrant and pliable, we need a mortar-like substance to hold everything together.  And that mortar-like substance is actually made up of the exact same molecules that make up the constituents in carrier oils!
This means that when we apply premium quality carrier oils to our skin, check out Cliganic's assortment, our skin is able to immediately absorb the soothing benefits while providing nourishment and protection because it recognizes the components that make up these 100% natural plant oils.  This results in offering our skin a wide range of benefits that include elasticity, resilience, strength, vibrancy and tissue repair.
Keep reading to see how to make face oil!
Here is a list of our top 7 ingredients to use in your Face Oil:
Geranium Essential Oil
(Graveolens asperum):
Steam distilled from the leaves of a fragrant bush that also has some beautiful pink flowers. The oil is loaded with molecules that encourage the skin to balance skin tone and vibrancy, while cleansing and toning.  It also has many benefits to improve our mood, like releasing worry and anxiety, and helping us feel calmer. The lightly grassy floral aroma is immediately soothing to our skin and mind.
Lavender Essential Oil (Lavandula angustifolia):
Steam distilled from the flowering tops of the common lavender plant.  This essential oil has been studied and used for hundreds of years for its remarkable benefits for our skin.  From healing wounds, cuts, scrapes and burns, to soothing inflammation and evening skin tone.  Lavender essential oil is a must have ingredient for any facial product.  Plus, the aroma is so relaxing, it quickly wipes away all expression of stress and worry.
Frankincense Essential Oil (Boswellia serrata):
Steam distilled from the resin of the unique frankincense species that grows in India.  This particular frankincense has a slightly different aroma than the Frankincense we associate with ritual practice and ceremony, but it shares similar healing benefits for the skin.  Known for its remarkable ability to support the skin's innate skill to repair and restore, Frankincense essential oil can help balance skin tone, while reducing the appearance of fine lines and wrinkles.
Argan Nut Oil:
A carrier oil that comes from cold expeller pressing the nut from the argan tree. Unlike an essential oil, it is not fragrant, and feels "oilier" when we touch it. The hard shell and nut is pounded away to reveal the kernel and then that kernel is pressed to extract a rich yellow oil that has been shown to have powerful effects on the skin.  It soothes irritation while making the skin feel more supple and and look more youthful.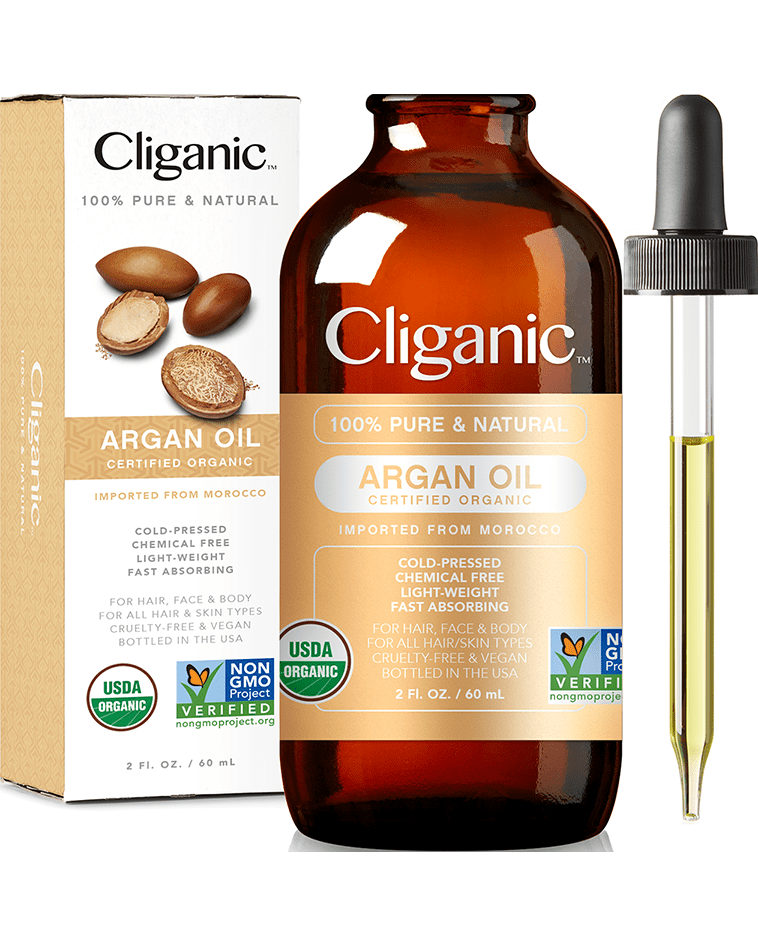 Marula Nut Oil:
A carrier oil that comes from cold expeller pressing the nut from the Marula tree. Like Argan it lacks aroma, and feels slightly "oily" - unlike essential oils.  It shares many of the same healing benefits with argan oil, like being soothing to the skin, supporting tissue repair and promoting resilience and elasticity.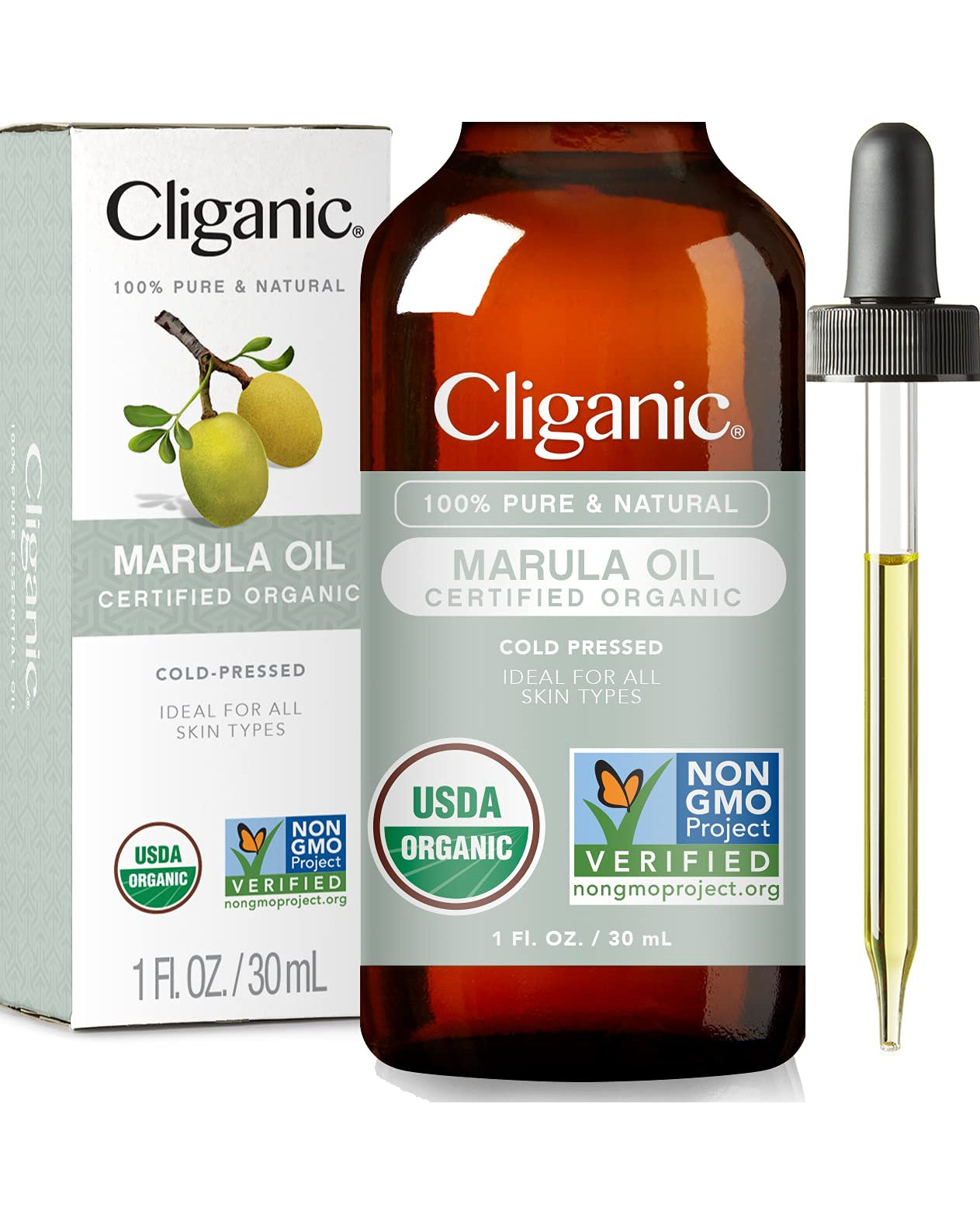 Jojoba Seed Oil:
A carrier oil that comes from cold expeller pressing the seed from the Jojoba plant. Like other carrier oils, it has almost no aroma and feels "oilier" to our touch than essential oils.  Jojoba oil absorbs relatively quickly to the skin and helps boost the strength and resilience of the skin.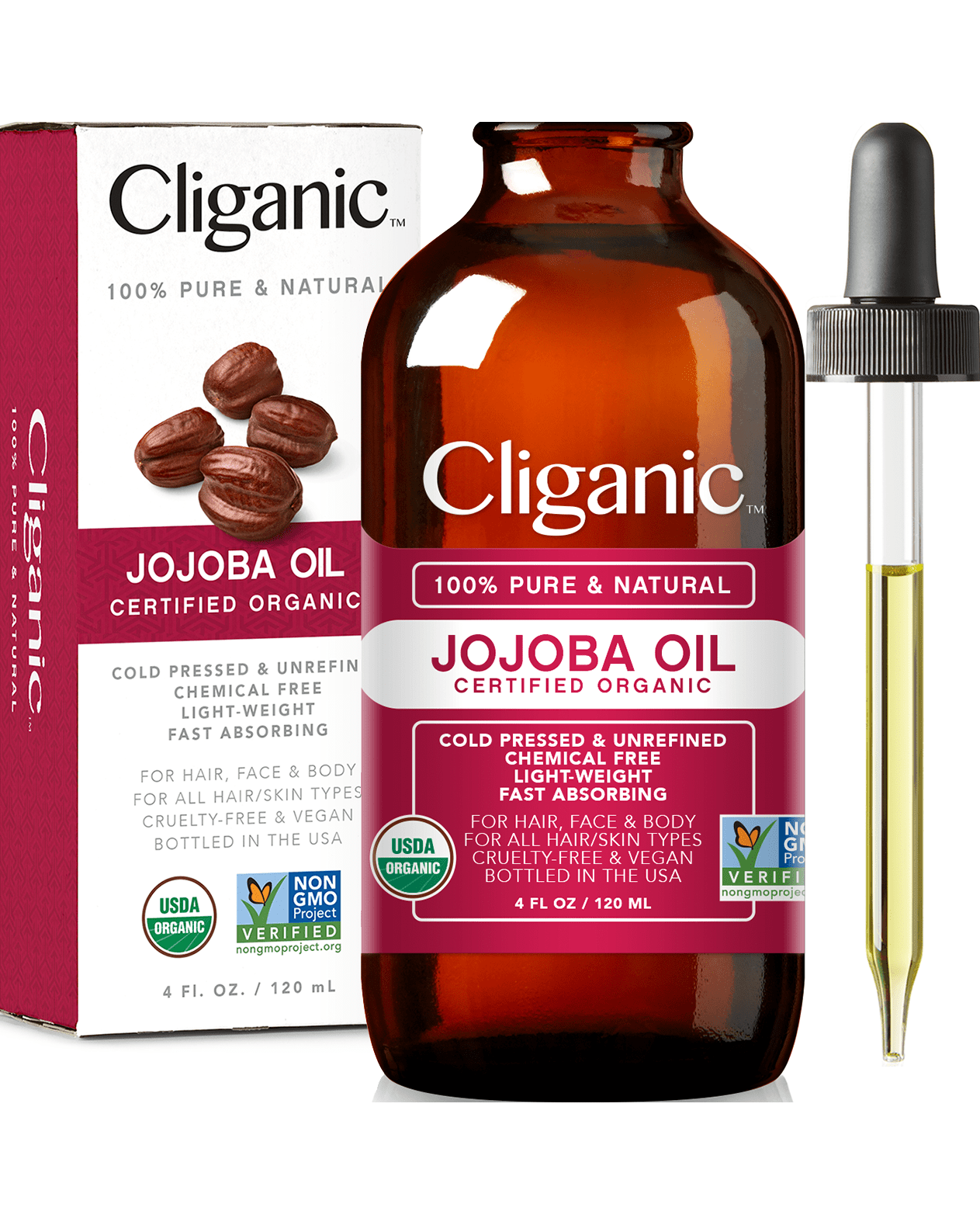 Baobab Seed Oil:
A carrier oil that comes from cold expeller pressing the seed from the large Baobab fruit that grows in Africa. The tree is sometimes called the "Tree of Life" because of its many amazing healing benefits.  When the oil is applied to the skin, it absorbs quickly, and leaves a soft, beautiful feeling that encourages the skin to repair and restore itself.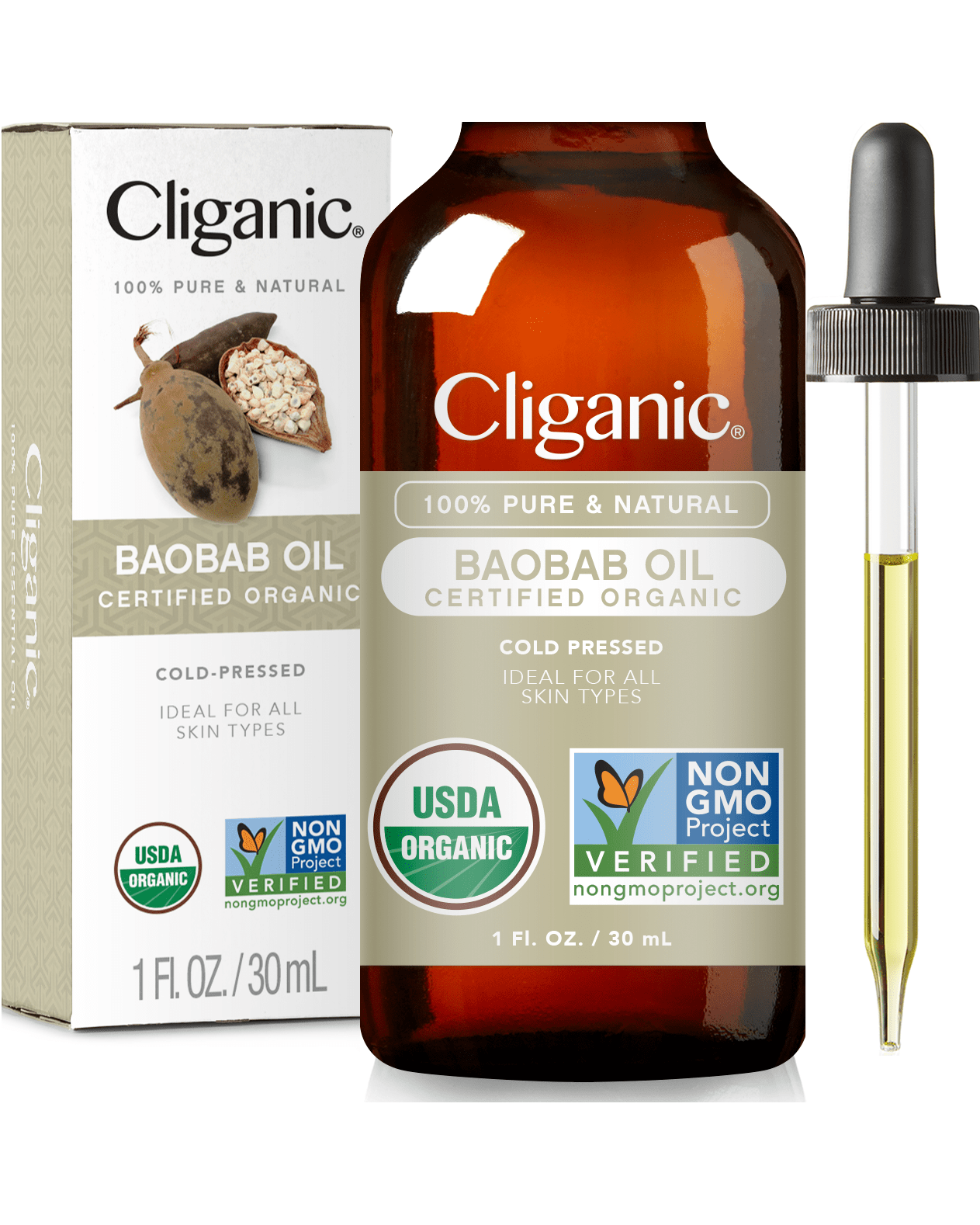 Read below for our DIY face oil with essential oils to make the skin look years younger and more vibrant!
Makes 130 gram/ml (1oz) bottle.
What you'll need:
Small digital scale

Measuring cups and spoons, or glass beakers

Stirrers, either metal or glass

Small whisk

2 clean glass bottles with a pump

Blank Labels

Parchment Paper

Paper towel
Ingredients:
Steps:
Before starting to make the recipe make sure the area where you will be blending is very clean. That means wiping down counter spaces with rubbing alcohol and putting away any food items and extra clutter. Once your counter space, or table top is clean, line the area with some parchment paper, pull your hair back and thoroughly wash your hands.

Set out your blending tools so they are easy to grab when needed.

Bring out all of your ingredients so they are accessible.

Using your measuring spoons, start measuring out each ingredient separately into a beaker or measuring cup,

Stir thoroughly using your small mini whisk, or other mixing tool.

Once everything is well combined, carefully pour the mixture into your empty glass bottle and cap with the pump closure.

Make up a name for your Face Oil, and write the name and the ingredients on the label and attach them to bottles.

Use in the morning and before bed
How to use Face Oil?
The best way to use face oil in order to reap the most powerful benefits is to apply it to a warm damp face after cleansing.  
After cleansing your face, gently pat it dry with a soft towel.  Next, pump out 4 pumps of your face oil into the palm of your hand, and use two fingers to gently massage the oil all over your face.
For an extra boost of powerful absorption, you can then pat your face again with a warm damp towel to encourage the nourishing elements of the oil to deeply absorb into your skin.
We suggest doing this after cleansing your face in the morning and before going to bed.
Let us know how you are enjoying your face oil!
Leave a comment